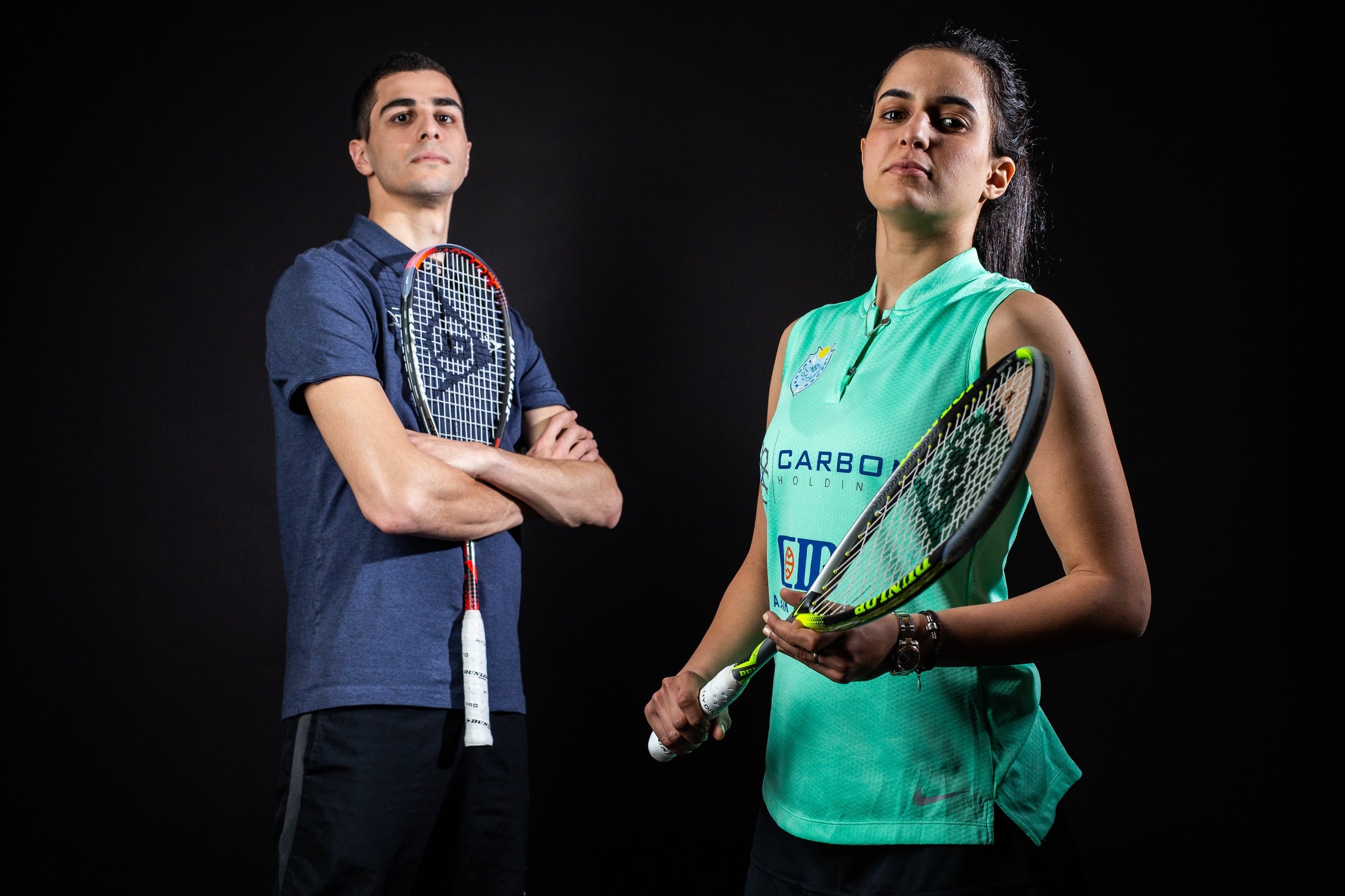 World #1 Ali Farag World #5 Nour El Tayeb
Clinic and Exhibition | Presented by Dunlop
Wednesday, October 2, 2019 at INFINITUM Squash
On Wednesday, October 2 INFINITUM Squash will host a clinic and exhibition match with World #1 Ali Farag and World #5 Nour El Tayeb, presented by Dunlop. This is an incredible opportunity to see the best squash in the world right here in the MetroWest!
Please see the schedule and ticket information below. Space is limited and tickets are first-come-first-serve. Food and refreshments will be served during the match!
A portion of the evening's proceeds will go towards SquashBusters, a sports-based youth enrichment program.
Schedule
6:00 pm - 7:00 pm | Adult + Junior Clinic
7:30 pm - 8:30 pm | Exhibition
8:30 pm - 9:00 pm | Q&A
Tickets
Clinic & Exhibition | $200 ($175 for INFINITUM members)
Exhibition Only | $80 ($65 for INFINITUM members)
Please click the link below to purchase tickets
Click the link below to purchase tickets